Title: cesare zavattini

Genre: Documentary
lenght: 68'; 63'
country of origin: italy
year of production: 2003
Format: Digital Betacam; v.o. it., sott. english, sott. francaise

direction:
CARLO LIZZANI

subject and screenplay:
CARLO LIZZANI, GIACOMO GAMBETTI, laura e silvia pettini

conversation with witness of zavattini's cinema and arts:
Renato Barilli, Marco Bellocchio, Roberto Benigni, Giuseppe Bertolucci, Bernardo Bertolucci, Enzo Biagi, Guido Conti, Damiano Damiani, Ugo Gregoretti, Tonino Guerra, Tullio Kezich, Carlo Lizzani, Giuseppe Marchetti, Francesco Maselli, Marina Piperno, Furio Scarpelli, Ermes Soliani.

Clip from movies:
SCIUSCIÀ; UMBERTO D.; LADRI DI BICICLETTE; MIRACOLO A MILANO; CINEGIORNALI; LA VERITàaaaa; LA "FOLLIA"; SPECIALE CESARE ZAVATTINI; INCONTRI CON CESARE ZAVATTINI; LIGABUE; ZAVATTINI E... VAN GOGh.


photography:
Diego D'Innocenzo

Music:
Pasquale Filastò

editing:
Diego D'Innocenzo

executive production:
Laura e Silvia Pettini

Production:
Felix Film

Co-production:
Cinecittà Holding - Istituto Luce - L'Immagine - RaiTrade in collaborazione con RaiTeche

with partecipation and collaboration:
Regione Emilia Romagna

ADVISE:
Archivio Cesare Zavattini


sales:
MOTION PICTURES (spagna/andorra/portogallo)
ERT SA (grecia)
B4 CAPITAL SA (albania)
ISLAMIC REP (iran)
ARROW FILM (regno unito)
MULTITHEMATIQUES INC. (america latina)
HEMUS FILM (bulgaria)
UMBRELLA ENTERTAINMENT (australia)
ALAMODE FILM (germania)
COSTA DO CASTELO (portogallo)
THE CRITERION C. (usa)
TVR SOC. ROMANA DET (romania)
CHAIN PRODUCTION (gran bretagna)
CESKA TV (repubblica ceca)
SLOVENSKA TV (slovenia)
SVERIGES TELEVISION AB (svezia)
DOLMEN MIKADO (CECCHI GORI HOME VIDEO - italia)
RAI SAT (italia)
RAI 5 (Free Tv - italia)
MINISTERO degli ESTERI/RAPPRESENTANZE ITALIANE NEL MONDO (italia)

International distribution:
RaiTrade




Synopsis

A "portrait" of Zavattini will allow the international audience to cover the history of Italian cinema all-around, from the thirties to the seventies. It will also help disclose the many mysteries of Neorealism, which made Italian cinema known worldwide, but that has its roots in the years preceding the war and extends its shadow and influence over many motion pictures of the following decades. Only the complex, sometimes contradictory and even provocative personality of Zavattini makes us better understand the co-existence of the imaginary and the realistic, which is one of the features of Neorealism as a whole and not only of the films that were the product of the De Sica / Zavattini "partnership".

In the background of Zavattini, the writer, painter and filmmaker, the Italian and European innovating experiences in the field of literature and painting during the twenties and thirties were decisive. As is well known, the official Fascist culture failed to occult the key movements of the 20th century entirely. Besides, Fascism also had very deep ties with Futurism and the numerous avant-garde movements, which played a leading role in Europe.

How can one combine the surreal in "Miracolo a Milano" with the realistic in "Ladri di biciclette" and "Umberto D"? The question needs to be reversed, and only by exploring the profound identity of an author, such as Zavattini, can one find the answer

Why did motion pictures such as "Ladri di biciclette" or "Umberto D" – and this is the real question – have such a profound impact not only on the audience, but also on film-makers throughout the world? Only because they revealed an unknown reality, because they reversed the cliché – very popular across the world until then – of a picture-postcard Italy? Or perhaps because they used a new, revolutionary LANGUAGE to narrate crude and new realities that would not have moved anyone, if an old or purely news-reporting language had been used?

Often, Zavattini himself believed to ascribe the success of Neorealism to the power of that tragic reality that Italy experienced during and after the war. Many countries, which during the fifties and the sixties had gone through other wars and revolutions, had invited him to receive suggestions and teachings on how to create a Neorealist movement at home. This phenomenon never took place or was either very weak or transient.

The apparently contradictory personality of Zavattini makes us understand that Neorealism was a major formal revolution and therefore not only of content. As mentioned earlier, this derived from the coexistence in Zavattini of a focus on reality ("tailing the co-tenant") and the rich culture of all the moods in 20th century painting, literature and motion pictures.

The sense of solitude and despair and the spine-chilling atmosphere in "Umberto D" are the natural product of somebody who has fed on Kafka and Mann, who loved Svevo, Montale and metaphysics and who matured with the teachings of Eisenstejn, Yvens, Lang and Murnau. These experiences, and not the reverse, allowed him to reach that reality that only apparently is a news item, or something "natural".

What all Neorealists experienced indirectly, Zavattini – a man of letters and a painter too – instead experienced directly, suffering directly. This is why a portrait of Zavattini can also be a portrait of Italian cinema as a whole and may help the new generations understand its identity.




festival:

60° Mostra del Cinema di Venezia
venice, 27 august - 6 september 2003 - special event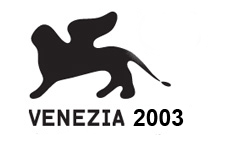 Les Italiens - Proiezione speciale
paris, 16 october 2003 - special event

XII Edizione Missing Film Festival
Genova, 27 november - 6 dicember 2003 - Lo schermo perduto

10° Festival del Cortometraggio
Pescara, 1 - 6 dicember 2003 - Auditorium Flaiano

27th Goteborg Film Festival
Goteborg, 23 january - 2 february 2004

IX edizione del Premio Internazionale del Documentario e Reportage Mediterraneo
Siracusa, 29 march- 4 april 2004

Philadelphia Film Festival
Philadelphia, 9 - 21 april 2004

Festa Internazionale del Cinema d'Arte
Bergamo, 10 - 19 september 2004 – III edizione Premio "Le mura d'oro" Premio speciale Fabio Locatelli al film fuori concorso "Cesare Zavattini"

46° Festival Internazionale del Nuovo Cinema
Pesaro, 20 - 28 june 2010


public screenings:

Scrivere: un vizio comico
Parma, 8 - 12 october 2003 - Cinema Astra d'Essai

Premio Grinzane Cavour - 1st edition
Stresa, 29 october - 1 november 2003

I documentari di Carlo Lizzani – Cesare Zavattini
Chieri, 23 october 2004 – Sala Conferenze

Casa Del Cinema di Roma
Roma, 25 november 2004 - Sala Deluxe

Palazzo Doria Pamphili
Valmontone , 10 april 2005

Cesare Zavattini tra letteratura cinema pittura
Latina,14 october - 1 dicember 2005 - Teatro A. Cafaro

RAISAT - Italy's tv premiere
1 january 2008



other title

ONCE UPON A TIME IN ITALY - Memories from a bygone country (1957-1967)
by Stefano Grossi (Italy, 75', documentary, 2012)

PITRè STORIES
by Alessandro D'Alessandro and Marco Leopardi (Italy, 75', documentary, 2011)

TALKING ABOUT CINEMA
by Carlo Lizzani, Laura Pettini, Silvia Pettini
(Italy, a collection of 31 documentaries (interviews), 2000-2010)

CLOUD MAN
by Stefano Mordini (Italy, 54', documentary, 2009)

ITALIAN MIRACLE - TEN YEARS TO REMEMBER (1957-1967)
by Stefano Grossi (Italy, A DOCUMENTARY IN 4 EPISODES OF 52', 2009)

DIARIES OF THE 1900'S
by Stefano Grossi (Italy, a collection of 30 documentaries (interviews), 2009 / FORMAT)

THE UNIONIST (GIUSEPPE DI VITTORIO, VOCI DI IERI E DI OGGI)
by Carlo Lizzani and Francesca Del Sette (Italy, 52', documentary, 2009)

GIUSEPPE DE SANTIS
by Carlo Lizzani (Italy, 52', documentary, 2009)

luchino visconti, life as a novel
by Carlo Lizzani (Italy, 60', documentary, 2008)

VALLE D'AOSTA (LES MONTAGNARDS SONT LÀ!)
by Piergiorgio Gay (Italy, 60', documentary, 2008)

BEING CLAUDIA CARDINALE
by Stefano Mordini (Italy,52', documentary, 2006)

The perfect fit
by Piergiorgio Gay (Italy, documentary, 2005)

Looking for SOPHIA
by Roberto Olla (Italy, 52', documentary, 2004)

CESARE ZAVATTINI
by Carlo Lizzani (Italy, 52', documentary, 2003)

The Off-screen Director
by fedele aula (Italy, 52', documentary, 2002)

ROBERTO ROSSELLINI
by Carlo Lizzani (Italy, 64', documentary, 2001)

ROBERTO ROSSELLINi, FRAGMENTS AND SPEECHES
by Carlo Lizzani (Italy, 74', documentary, 2001)

LUCHINO VISCONTI
by Carlo Lizzani (Italy, 60', documentary,1999)