Title: Giuseppe De santis

Genre: Documentary
lenght: 52'
country of origin: italy
year of production: 2009
Format: Digital Betacam, DCP, V.o. it sott. english

director:
Carlo Lizzani

subject and SCREENPLAY:
Carlo Lizzani, Laura e silvia Pettini

with partecipation of:
F. Neri; M. Girotti; E. Scola; S. Della Casa; S. Ferilli; L. Capolicchio; L. De Santis; G. Miletic De Santis; S. Pampanini; J. A Gili; F. Giraldi.

Clip from movies:
Riso Amaro; Il sole sorge ancora; Caccia tragica; La strada lunga un anno; Roma ore 11, Non c'è pace tra gli ulivi; Giorni d'amore; La Garconierre; Un apprezzato professionista di sicuro avvenire; Giorni di gloria.

Music:
Davide Ambrosecchia

photography:
Stefano D'Amadio

editing:
Roberto Di Tanna

executive production:
Laura e Silvia Pettini

Production:
felix film

Co-production:
Film Commission Torino Piemonte, con il contributo della Regione Lazio tramite FI.LA.S S.P.A. Cinecittà Holding
fondazione Giuseppe De Santis

sales:
TVR SOCIETATEA ROMANA DETELEVIZIONE (romania)
B4 CAPITAL S.A. (lussemburgo)
DOLMEN MIKADO (CECCHI GORI HOME VIDEO - italia)
RAI 5 (Free Tv - italia)

International distribution:
Rai Trade



Synopsis

A journey across the films of Giuseppe De Santis, seen from the director's privileged perspective as a filmmaker, cinema historian and former co-worker of Giuseppe De Santis. A portrait featuring an intimist angle new to the works of Lizzani, composed of the encounters and interviews with fellow artists, friends and critics gathered on the locations of De Santis films, together with film footage and excerpts from movies, all illustrating the different periods in the director's artistic, private and political existence.

Lizzani's journey starts from Rome at the time of the film review "Cinema", edited by Vittorio Mussolini – the most respected and feared film periodical of the day, precisely because Giuseppe De Santis was in charge of the critic's corner - to the farmhouse in Veneria where Bitter Rice was filmed, all the way to Fondi, the town where De Santis was born.

The various encounters with critics, artists and friends touch on the different locations of the great filmmaker's career. From his first contact with a set, the one of Obsession by Luchino Visconti, to The Sun also Rises directed by Aldo Vergano. A major existential adventure as well: Milan in the postwar period, the convivial roundtables organised by Brera, the showcasing of the formal values that De Santis used to bring to the screen the topics closest to his heart.

The problems and cares of the peasant world, from Tragic Hunt to Bitter Rice, all the way to A YearLong Road, plus the contradictions that persisted, from the postwar years to the 60's, in the development of Italian society, as in A Husband for Anna Zaccheo and Rome 11 am.

A journey amidst scenes from films and memories of figures who have written the history of Italian films, such as Silvana Mangano, Raf Vallone, Massimo Girotti, Lucia Bosè, Marcello Mastroianni, Silvana Pampanini and Marina Vlady, icons of the industry, some of whom were created by De Santis, thanks to his incredible ability to perceive the photogenic force of an actor and transfers all its boundless energy to the big screen.

Throughout his life, "Peppe" was known as a director whose rigid ideological and artistic outlooks made him appear uncomfortable: those who worked with him, lifelong friends and young students of cinema, describe what remained undiscovered so far regarding his work.



Festival:

66° Mostra del Cinema di Venezia
venice, 2 - 12 september 2009 - Controcampo Italiano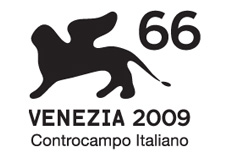 IV CineFestival
Novara, 13 - 17 october 2009

Fondi Film Festival
Fondi, 8 november 2009

Festival Visioni di Fata Morgana
Arcavata di Rende, 10 - 14 november 2009 - Università di Cosenza, Piccolo Teatro Unicol

Aniene Film Festival – Il cinema della terra
Arsoli, 13 november 2009 – Teatro Comunale

XIII Costa Iblea Film Festival
Ragusa, 10 - 13 Dicember 2009

International Film & TV Festival
Bari, 23 - 30 january 2010

VI Indipendent Film International Festival Mar del Plata Argentina
Mar del Plata, 8 - 15 may 2010


public screenings:

Giornate Europee dell'Audiovisivo
turin, 22 - 25 november 2007 - Work in progress

Moma di New York
New York, 15 dicember 2007 - Museum of Modern - Work in progress

Associazione Giuseppe De Santis
Fondi, 29 Dicember 2007 - Work in progress

Fipatel – Mercato Internazionale Televisivo
Biarritz, 22 - 27 january 2008 - Work in progress

Casa del Cinema
Rome, 8 october 2008 - Sala Deluxe, meeting with author: Carlo Lizzani

Associazione Culturale Cinitalia
Vercelli, 14 october 2009 - Cinema Italia

Omaggio a Giuseppe De Santis
Fiano Romano, 28 november 2009

Omaggio a Giuseppe De Santis
Volturino, 5 dicember 2009


other title

PITRè STORIES
by Alessandro D'Alessandro and Marco Leopardi (Italy, 75', documentary, 2011)

ONCE UPON A TIME IN ITALY - Memories from a bygone country (1957-1967)
by Stefano Grossi (Italy, 75', documentary, 2011)

TALKING ABOUT CINEMA
by Carlo Lizzani, Laura Pettini, Silvia Pettini
(Italy, a collection of 31 documentaries (interviews), 2000-2010)

CLOUD MAN
by Stefano Mordini (Italy, 54', documentary, 2009)

ITALIAN MIRACLE - TEN YEARS TO REMEMBER (1957-1967)
by Stefano Grossi (Italy, A DOCUMENTARY IN 4 EPISODES OF 52', 2009)

DIARIES OF THE 1900'S
by Stefano Grossi (Italy, a collection of 30 documentaries (interviews), 2009 / FORMAT)

THE UNIONIST (GIUSEPPE DI VITTORIO, VOCI DI IERI E DI OGGI)
by Carlo Lizzani and Francesca Del Sette (Italy, 52', documentary, 2009)

GIUSEPPE DE SANTIS
by Carlo Lizzani (Italy, 52', documentary, 2009)

luchino visconti, life as a novel
by Carlo Lizzani (Italy, 60', documentary, 2008)

VALLE D'AOSTA (LES MONTAGNARDS SONT LÀ!)
by Piergiorgio Gay (Italy, 60', documentary, 2008)

BEING CLAUDIA CARDINALE
by Stefano Mordini (Italy,52', documentary, 2006)

The perfect fit
by Piergiorgio Gay (Italy, documentary, 2005)

Looking for SOPHIA
by Roberto Olla (Italy, 52', documentary, 2004)

CESARE ZAVATTINI
by Carlo Lizzani (Italy, 52', documentary, 2003)

The Off-screen Director
by fedele aula (Italy, 52', documentary, 2002)

ROBERTO ROSSELLINI
by Carlo Lizzani (Italy, 64', documentary, 2001)

ROBERTO ROSSELLINi, FRAGMENTS AND SPEECHES
by Carlo Lizzani (Italy, 74', documentary, 2001)

LUCHINO VISCONTI
by Carlo Lizzani (Italy, 60', documentary,1999)