Title: luchino visconti

Genre: Documentary
lenght: 60'
country of origin: italy
year of production: 1999
format: digital betacam, v.o. it. sott. inglese, sott. francese

director:
CARLO LIZZANI

subject AND SCREENPLAY:
LUIGI FILIPPO D'AMICO, CARLO LIZZANI

WITH PARTECIPATION OF:
Luchino Visconti, Jean Marais, Burt Lancaster, Claudia Cardinale, Alain Delon, Massimo Girotti, Vittorio Gassman, Marcello Mastroianni, Francesco Rosi, Suso Cecchi d'Amico e Franco Zeffirelli, Carlo Lizzani.

Clip from movies:
Ossessione, Giorni di Gloria, La terra trema, Bellissima, Senso, Le notti bianche, Rocco e i suoi fratelli, Il Gattopardo, La caduta degli Dei, Morte a Venezia, Ludwig, Gruppo di famiglia in un interno, Tosca, Tre sorelle, Un tram che si chiama desiderio, La sonnambula, La traviata.

executive Production:
laura e silvia pettini

Production:
FELIX FILM

co-Production:
RAIUNO CINEMAFICTION – ARTE/NDR
con la partecipazione della fondazione luchino visconti

sales:
Francia
Germania
australia
brasile
bulgaria
croazia
giappone
medio oriente
portogallo
repubblica ceca
serbia
macedonia
montenegro
spagna
stati uniti
svezia

international distribution:
rai trade







Synopsis

The "story of Visconti", his life, films, drama and opera, can only be narrated by looking back at this childhood, adolescence and youth. The many clips from his films and stage productions, used in the documentary "Luchino Visconti", will become all the clearer from this perspective.Palazzo Visconti in Via Cervia in Milan, Villa Erba in Cernobbio, the castle of Gozzano, the fascinating Paris of the thirties of Chanel, Cocteau and Renoir and the places of the recurrent proustian dream are the extraordinary setting and scenic background where his natural talentgradually developed and emerged, guided always by his trasgressive rege and creative genius.

The phenomenon of "Ossessione" , wich suddenly in 1942 made Italian cinema emerge from its formere provincialism, cannot be explained without the Paris experience.Behind the realistic plot of "La terra trema", we can undoubtedly see the master of Verga, but also, like a watermark, though the sophisticated composition of the frames and the rhythm of the dramatic group sequences, the musical education he received from his mother and his great familiarity with the theatrical machinery of the Visconti estates.

These dwellings were not ephemeral and empty sets for Luchino. In each of the villas, the small family theatres, where parents and children used to perform, can still be seen today.

Ceremonials which Visconti transfigured in the group frescoes of his costume films and which were the constant, fascinating frame around his many famous characters: Angelica, Ludwing, Aschenboch.

From "Il Gattopardo" to "La caduta degli dei", from "Death in Venice" to "Gruppo di famiglia in un interno", he has staged the real and permanent "mise-en-scène" where he matured durino his years in Cernobbio, Grazzano and Paris.At the turn of the last century of this millennium, which saw the birth of a new form of art, namely Cinema, the purpose of this film is to celebrate an artist who turned the various expressions of the performing arts into poetry to be used as a cultural, social and political instrument who found his stage in the 20th century.

Carlo Lizzani, a historian of Italian cinema, who witnessed many important decision in the life of Visconti , leads us through the places of his childhood and the places where he matured – where he gained his first working experience and was active as a director – by collecting the contributions of Luchino Visconti himself and, among the others, Jean Marais, Burt Lancaster, Claudia Cardinale, Alain Delon, Massimo Girotti, Vittorio Gassman, Marcello Mastroianni, Francesco Rosi, Suso Cecchi d'Amico and Franco Zeffirelli.




festival:

56° Mostra Internazionale d'arte Cinematografica
venice , 1 - 11 september 1999 – special event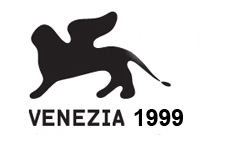 Venezia a Roma
Rome, 10 - 20 september 1999

20° Mostra de Valencia / Cinema del Mediterraneo
Valencia, 14 - 21 october 1999

23° Mostra Internacional de Cinema São Paulo-Film Festival
São Paulo, 15 - 28 october 1999

RomaEuropa Festival
Rome , 27 october - 6 november 1999 - Palazzo delle Esposizioni

V edizione Med Film - laboratorio "99"
Rome, 15 - 23 november 1999 - Cinema Nuovo Olimpia

16° Europa Cinema e TV
Viareggio, 27 november - 3 dicember 1999

Festival International des Programmes Audiovisuels
Biarritz, 18 - 23 january 2000 – sezione Fipatel

43° San Francisco International Film Festival
San Francisco, 20 April - 4 may 2000 - Golden Gate Awards

Le Cinéma des Cinéastes
paris, 28 april 2000 – special event

Festival des Films du Monde – Montreal
Montreal, 25 august - 4 september 2000

12° edizione Fano Film Festival
Fano 16 - 21 october 2000

Festival International Du Film D'Amiens
Amiens, 10 - 19 november 2000

46 ° Semana Internacional de Cine de Valladolid
Valladolid, 26 october - 3 november 2001

Italian Film Festival
Sithengi, 16 - 22 november 2001

10° Missing Film Festival
Genova, 4 - 16 dicember 2001 – Lo Schermo Perduto

Asolo FilmFestival - Festival internazionale del film d'arte e di biografie d'artista
Asolo, 25 - 29 november 2002 - Teatro dei Rinnovati

10° Festival del Cortometraggio
Pescara, 1 - 6 dicember 2003 - Auditorium Flaiano

3° IschiaFilmFestival
Ischia – Villa la Colombaia, 20 - 25 june 2005

BA Film Festival
Busto Arsizio, 25 march - 1 april 2006

21° International Gay & Lesbian Film Festival
turin, 20 - 27 april 2006 - Multisala Teatro Nuovo

Napoli Film Festival
naples, 4 - 11 june 2006

III Festival del Cinema D'Arte di Palazzo Venezia
Rome, 8 – 29 september 2006

Premio Libero Bizzarri – Rassegna del Documentario
San Benedetto del Tronto, 23 – 30 september 2006

Festival Internacional de Cine Indipendente de Ourense
Ourense (spain), 8 november 2006

Campidano Film Festival
San Sperate Samassi, 20 september - 20 dicember 2008

46°Festival Internazionale del Nuovo Cinema
Pesaro, 20 - 28 june 2010


public screenings:

RAI UNO - Italy's tv premiere
7 september 1999 – 22% di share

Villa Lampedusa
Palermo, 30 september 1999

Giornata dedicata a Luchino Visconti
Cernobbio, 23 january 2000 - Villa Erba

ARTE - france / Germany's tv premiere
16 april 2000

Visconti a Volterra
Volterra, 17 november 2000 - Multisala Centrale Sala Sergio Leone

La Scena Del Principe – Visconti e il Gattopardo
Ariccia , 1 - 13 dicember 2001 - Palazzo Chigi - Omaggio a Visconti

Palazzo Doria Pamphili
Valmontone, 6 march 2005

12° Isola del Cinema 2006
Rome, 7 june – 3 september 2006 - Isola Tiberina

Retrospettiva Luchino Visconti
Zagabria, november 2006 - Cinema Tuskanac

Retrospettiva Luchino Visconti
Varsavia, november 2006 – Filmoteca Narodowa Warsawa

Retrospettiva Luchino Visconti - Il tempo ritrovato
Parma, 31 march – 12 may 2006 – Cinema D'Azeglio / Cinema Astra

Federazione Italiana dei Circoli del Cinema
Cagliari, 29 june - 27 july 2010 - Teatro Civico



other title

ONCE UPON A TIME IN ITALY - Memories from a bygone country (1957-1967)
by Stefano Grossi (Italy, 75', documentary, 2012)

PITRè STORIES
by Alessandro D'Alessandro and Marco Leopardi (Italy, 75', documentary, 2011)

TALKING ABOUT CINEMA
by Carlo Lizzani, Laura Pettini, Silvia Pettini
(Italy, a collection of 31 documentaries (interviews), 2000-2010)

CLOUD MAN
by Stefano Mordini (Italy, 54', documentary, 2009)

ITALIAN MIRACLE - TEN YEARS TO REMEMBER (1957-1967)
by Stefano Grossi (Italy, A DOCUMENTARY IN 4 EPISODES OF 52', 2009)

DIARIES OF THE 1900'S
by Stefano Grossi (Italy, a collection of 30 documentaries (interviews), 2009 / FORMAT)

THE UNIONIST (GIUSEPPE DI VITTORIO, VOCI DI IERI E DI OGGI)
by Carlo Lizzani and Francesca Del Sette (Italy, 52', documentary, 2009)

GIUSEPPE DE SANTIS
by Carlo Lizzani (Italy, 52', documentary, 2009)

luchino visconti, life as a novel
by Carlo Lizzani (Italy, 60', documentary, 2008)

VALLE D'AOSTA (LES MONTAGNARDS SONT LÀ!)
by Piergiorgio Gay (Italy, 60', documentary, 2008)

BEING CLAUDIA CARDINALE
by Stefano Mordini (Italy,52', documentary, 2006)

The perfect fit
by Piergiorgio Gay (Italy, documentary, 2005)

Looking for SOPHIA
by Roberto Olla (Italy, 52', documentary, 2004)

CESARE ZAVATTINI
by Carlo Lizzani (Italy, 52', documentary, 2003)

The Off-screen Director
by fedele aula (Italy, 52', documentary, 2002)

ROBERTO ROSSELLINI
by Carlo Lizzani (Italy, 64', documentary, 2001)

ROBERTO ROSSELLINi, FRAGMENTS AND SPEECHES
by Carlo Lizzani (Italy, 74', documentary, 2001)

LUCHINO VISCONTI
by Carlo Lizzani (Italy, 60', documentary,1999)